I'm sure we've all been here at some point; You've just come home from an exhausting day at work, your kids are asking for help with their homework, and all you want to do is escape to this virtual world where you make every decision there is to make: Well, on this exact day, 20 years ago, The Sims was launched for PC. Now, this dream could be finally fulfilled!
The Sims is a life simulation game, but the first games had a huge emphasis on building a dream home for your Sims using the easy-to-learn Build Mode & Buy Mode.
Then, 4 years later, in 2004, The Sims 2 came along, turning the whole game 3D, and also added the ability to create custom neighborhoods. It also added the days of the week, so your sim won't have to go to work every single day.
Of course, though, people wanted more! So, in 2009, The Sims 3 was released to the public. It's the only sims game that has a launcher.
Then, in 2014, the most game-changing outing was released and is still going strong to this day; The Sims 4! It changed the emphasis from building a home and living inside it to making a sim with a unique personality. It also added proper moods to the game, like Happy, or Tense.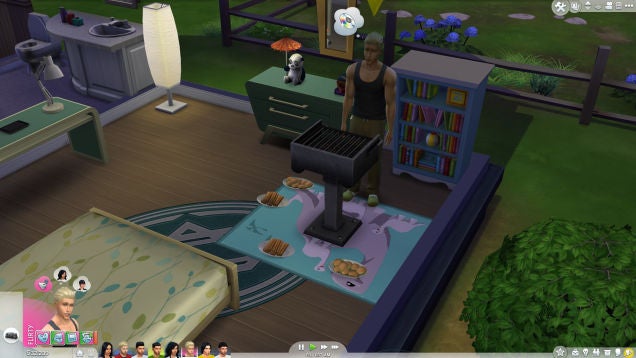 It's clear that the sims has come a long way since its first release, but I would suggest watching LGR's The Sims review for the full story. Since I first got TS4 about a year ago, I've grown to love every single installment. If you haven't already, why not try one of them out for yourself?
(Happy 20th birthday, The Sims!)
-thedarkcave215